The navigation in EazyProject is based on roles.
The roles define which accesses users have in the system.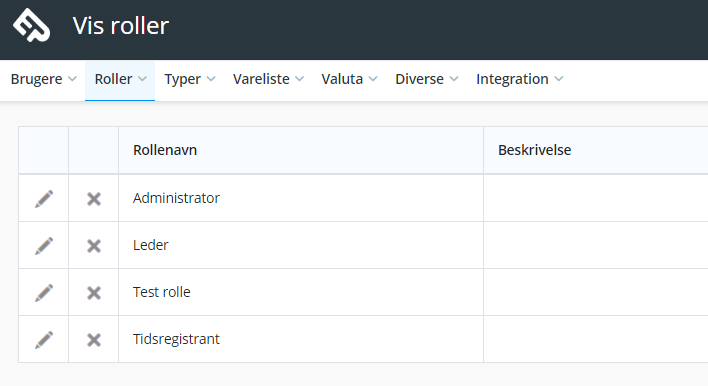 You can create all the roles you want and assign to the users – this will ensure that users only have access to the features that are relevant.
Assign roles
When creating a user, assign this minimum one role – this is done in the master data tab.
The user cannot see which role has been assigned. You can assign multiple roles to the same user, here the user will have access to the sum of the roles.
Create a role
You create and edit roles via:
Administration > Roles > Show Roles / Create Role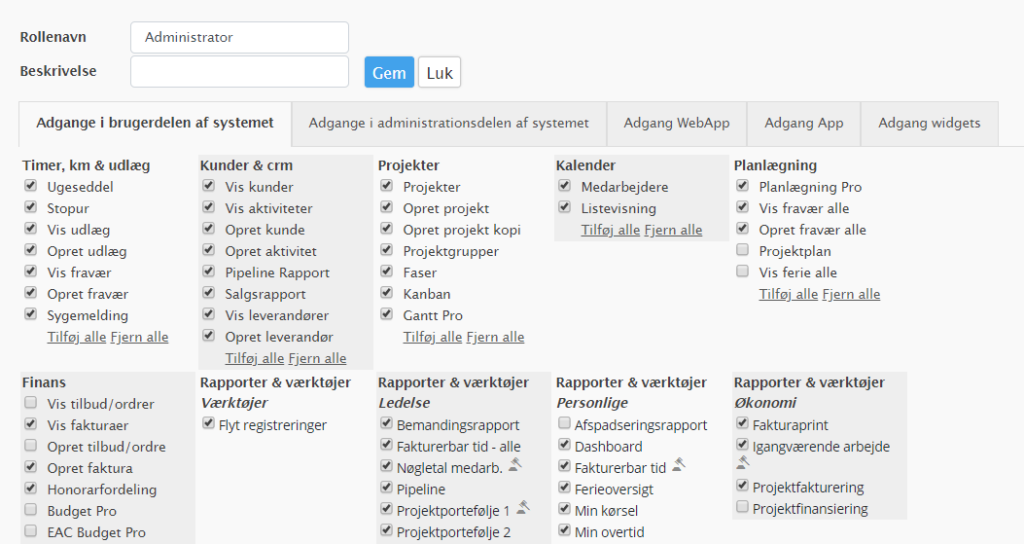 When you create a user, you first assign the role a name and possibly. a description – this to give you an overview of what the different roles entail.
Roles are defined by checking what the user / role should have access to – the non-checked items will not be visible to the user with the role.
When creating or editing a role, a distinction is made between:
Accesses in the user section
Additions to the administration section
Accesses Web App
Access App
Access widgets
Press save
Roles in relation to licenses
When you create roles, it will appear at the top right which license gives the role.

A distinction is made between two licenses – User and Timekeeper – which have different prices in the system.
When you remove and add crosses, license status will be updated while keeping track of your licenses.