You can access and edit the driving rates via:
Administration > Miscellaneous > Driving Rates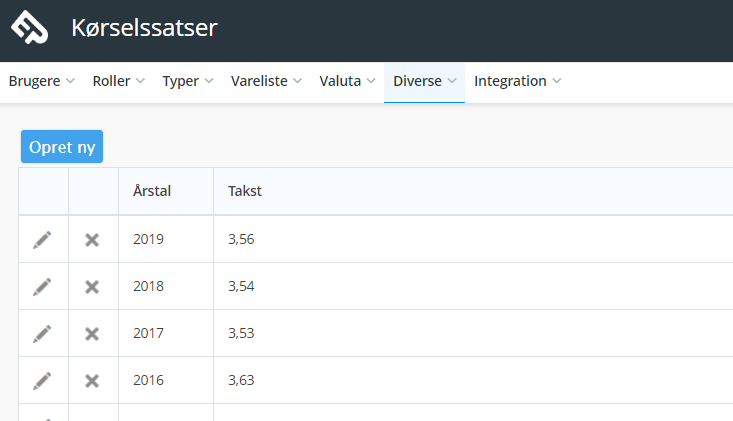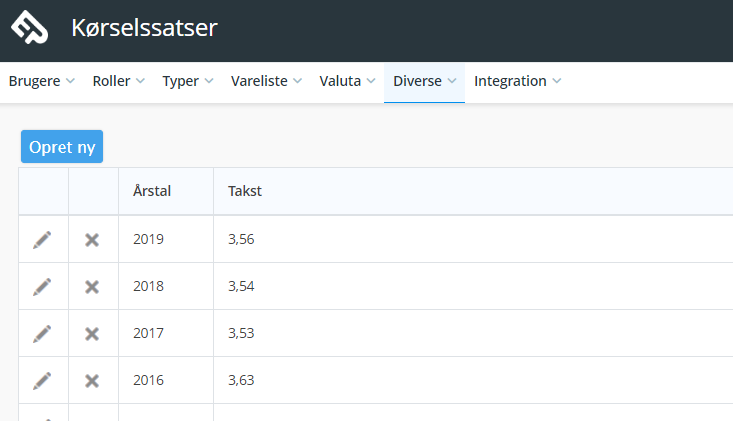 Driving rates must be updated every year. If they are not updated, there will be some reports that come with an error message.
If you find that some reports do not work in January, this is because the driving rate for the new year is not entered.
If no driving rate has been set up for the current year, press Create New, here enter the year and the tariff.
Press save
Different driving rates
If there is a need to work with several driving rates in the same year, this can be set up in the system with respectively. low and high tariff, as well as a billing rate.
If you want to use this, please contact our support.